INSIDE THE AIWA 370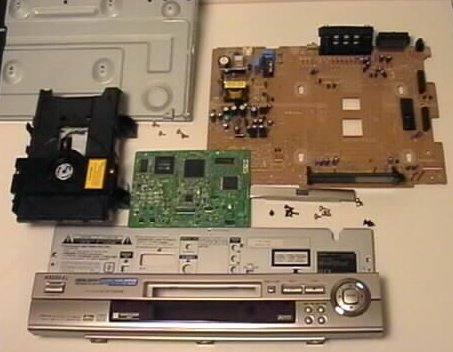 Yep, you are actually viewing the ENTIRE contents of my Aiwa 370 above, minus the mains cable!!
To the left you can see (top to bottom) the lower outer casing, the disc transport, the back panel, and the front fascia.
In the centre area you can see the Mpeg decoder board, the various screws that bind the unit together and the disc tray front fascia. To the top left is the main circuit board of the player.
Choose where you would like to go next inside the 370:
MPeg Decoder Dolby Decoder Future possibilities?